May you find the special things you like to do - unlike directing a movie, life has no 'Take Two'.
My favorite saying from my husband: " You are too young to be bored", and it makes me think twice before I complain about things. May you make the most out of those precious time for meaningful events. Life can be colorful within choices... do it before you lose it. I hope you find inspiration from this wonderful article written by Marina Keegan

(copied from ABC News website)

It touched my heart, and I am so glad I still have the time to do what I want to do.
Love a little more everday, Angela
"Opposite of Loneliness" by Marina Keegan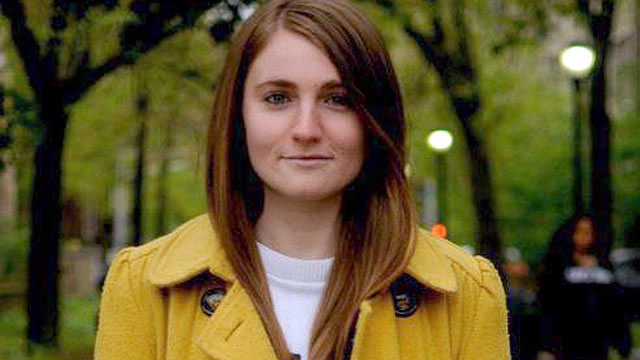 Page 2 of 2
For most of us, however, we're somewhat lost in this sea of liberal arts. Not quite sure what road we're on and whether we should have taken it. If only I had majored in biology…if only I'd gotten involved in journalism as a freshman…if only I'd thought to apply for this or for that…
What we have to remember is that we can still do anything. We can change our minds. We can start over. Get a post-bac or try writing for the first time. The notion that it's too late to do anything is comical. It's hilarious. We're graduating college. We're so young. We can't, we MUST not lose this sense of possibility because in the end, it's all we have.
In the heart of a winter Friday night my freshman year, I was dazed and confused when I got a call from my friends to meet them at EST EST EST. Dazedly and confusedly, I began trudging to SSS, probably the point on campus farthest away. Remarkably, it wasn't until I arrived at the door that I questioned how and why exactly my friends were partying in Yale's administrative building. Of course, they weren't. But it was cold and my ID somehow worked so I went inside SSS to pull out my phone. It was quiet, the old wood creaking and the snow barely visible outside the stained glass. And I sat down. And I looked up. At this giant room I was in. At this place where thousands of people had sat before me. And alone, at night, in the middle of a New Haven storm, I felt so remarkably, unbelievably safe.
We don't have a word for the opposite of loneliness, but if we did, I'd say that's how I feel at Yale. How I feel right now. Here. With all of you. In love, impressed, humbled, scared. And we don't have to lose that.
We're in this together, 2012. Let's make something happen to this world.